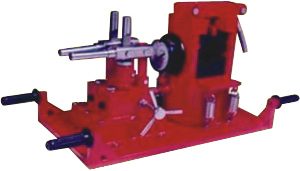 Hydraulic Compressors – Manual
Type
Manual Light Weight Compressor Machines.
Material
High tensile steel.
Pump
Double action pump.
Capacity
50Tons, 120Ton & 150Tons for any type of conductor.
Die Sets
Available for any type of conductors and earthwire in sets of aluminum + steel.
Hydraulic Compressors – Motorized (Coming Soon)
Specifications will be shared soon.
We are working on the development of this equipment. Soon we will be able to share the specification.